When you hire Global Link Media, it is all about personal attention. The greatest asset we possess, is the ability to listen and understand what your ultimate goal is, create an identity unique to you and to promote your brand in the way you deserve.
Affordable Custom Website Design
Many customers have come to us after paying a lot of money, with little results from other firms. They are amazed at our affordable custom website designs, the turn around time and quality of work.
We pride ourselves on delivering satisfaction, "so you do not pay until we deliver". That's right, absolutely no risk to you, if we can not meet your needs, it will cost you nothing, but time.
Speaking of time, we like to have your affordable custom website design complete within 2 to 3 weeks.
Once you see the potential of your custom website, you will want to take advantage of the full marketing arsenal that is available. When you take advantage of our website marketing services, you will have a full year to fine tune and make changes as needed.
We want to build a relationship for life with our customers. So we offer website hosting and quality content delivery to build your website on a monthly basis, making it more visible and expanding your reach through niche specific keywords. This brings visitors to your website ready to buy and your custom website design will convert those visitors into customers.
We work with all size business to create and maintain an aggressive strategy give you online dominance for your niche. Each and every client is unique to us and are given special attention so that we have a complete understanding of your needs and goals to create custom business websites that get results.
Affordable Custom Website Design
A competitive analysis is done to evaluate you position in your local market. Your top competitors and keywords most likely to attract new customers to you.
We use this data to push your custom website design to the top of the search engine to drive more traffic and ready to buy customers to your business.
A huge part of custom website design is content that is proven to convert. We know what works and what doesn't, so results and fast and measurable. You get monthly reports so you also know exactly how you benefit from our service and your return on investment.
We do small business web design and 'website development services' in Rapid City South Dakota, we are local. Our philosophy is, "we can only grow our business by helping your business and profits grow".
Website design is not rocket science, but there are definitely things that work and those that do not. We save you time and money with proven and tested systems that get measurable results.
As you can see in our testimonials, many or our clients have had the experience, with other designers, that gave them a pretty website that no one saw. A beautiful handcrafted custom design website may win us awards, but if it does not make YOU money, it is literally worthless.
When you do business with Global Link Media, you have a partner in profits. Our business success is directly related to your results and business growth, so we set and achieve our goals together.
Affordable Custom Website Design
We do not believe in hidden fees, admin fees or any other fees, so you pay a flat fee, as low as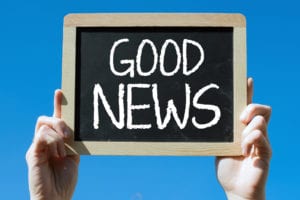 $299.00, for a 4 page custom business website.
If you are in Rapid City and you want an affordable custom website design from a company that understands the market and how to take you from where you are to where you want to go, we are here to help.
So to recap, you get a professionally created affordable custom website design, primed to be optimized for local search in your niche business, for one low price, in 5 – 7 days.
In addition to you affordable custom website design, you will also get valuable tips to help you drive more traffic and convert more sales for your business.
Contact us today, call direct 605-277-4742 or  click here.